Villa Talea is a beautiful traditionally built stone house with private pool and magnificent views. Quietly located outside the small village Exantis in central Crete.
Easy access to beaches, the national road and airports.
The rich history and culture of Crete as well as the splendour of the nature offers a wealth of adventures for everyone. When choosing Villa Talea as your holiday home you will have easy access to both the east and west of Crete.
Villa Talea is a fully equipped, high quality holiday home. With 2 bedrooms and the possibility of an extra bed it is the perfect holiday accommodation for up to 5 people. You can rent our holiday house from April through October.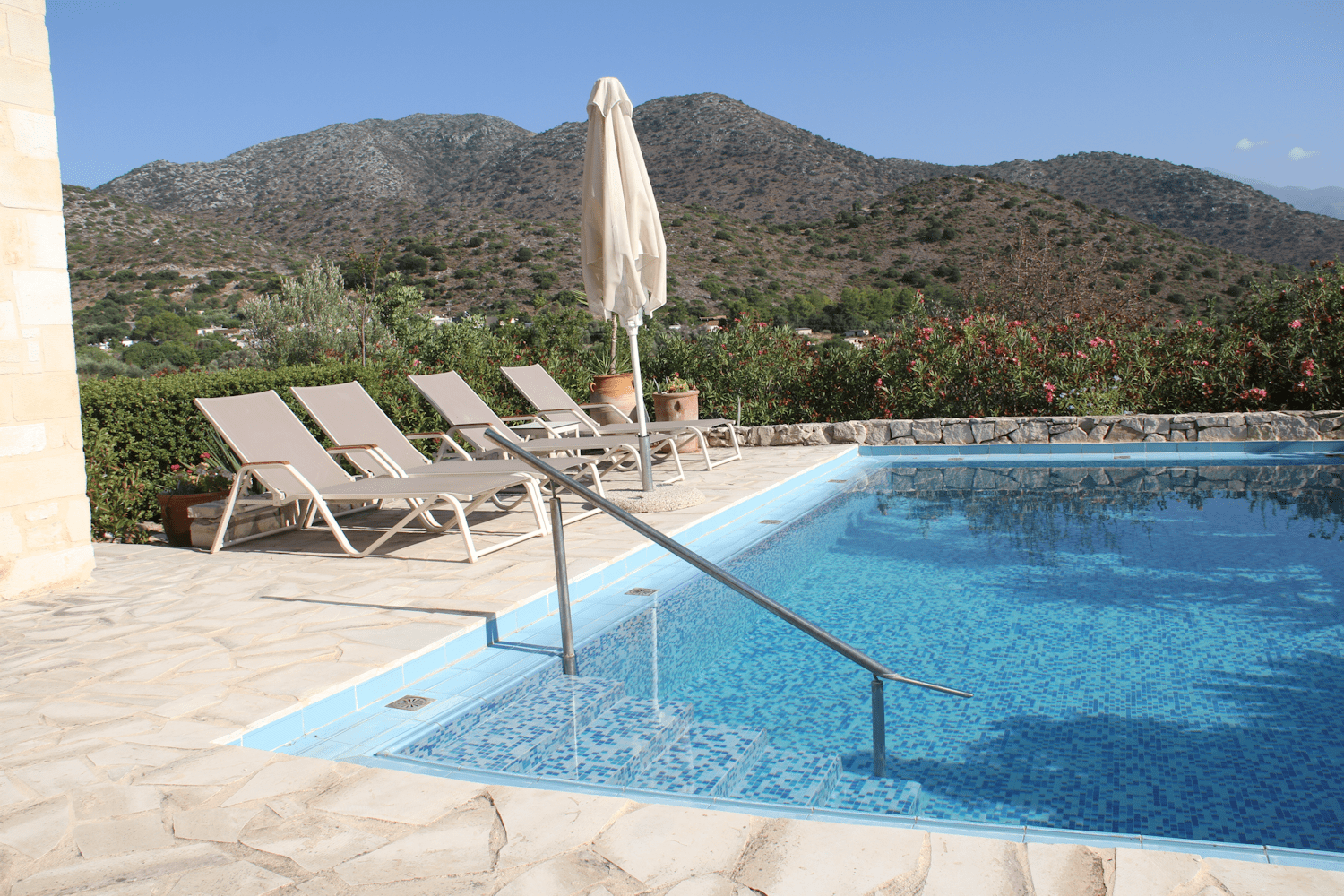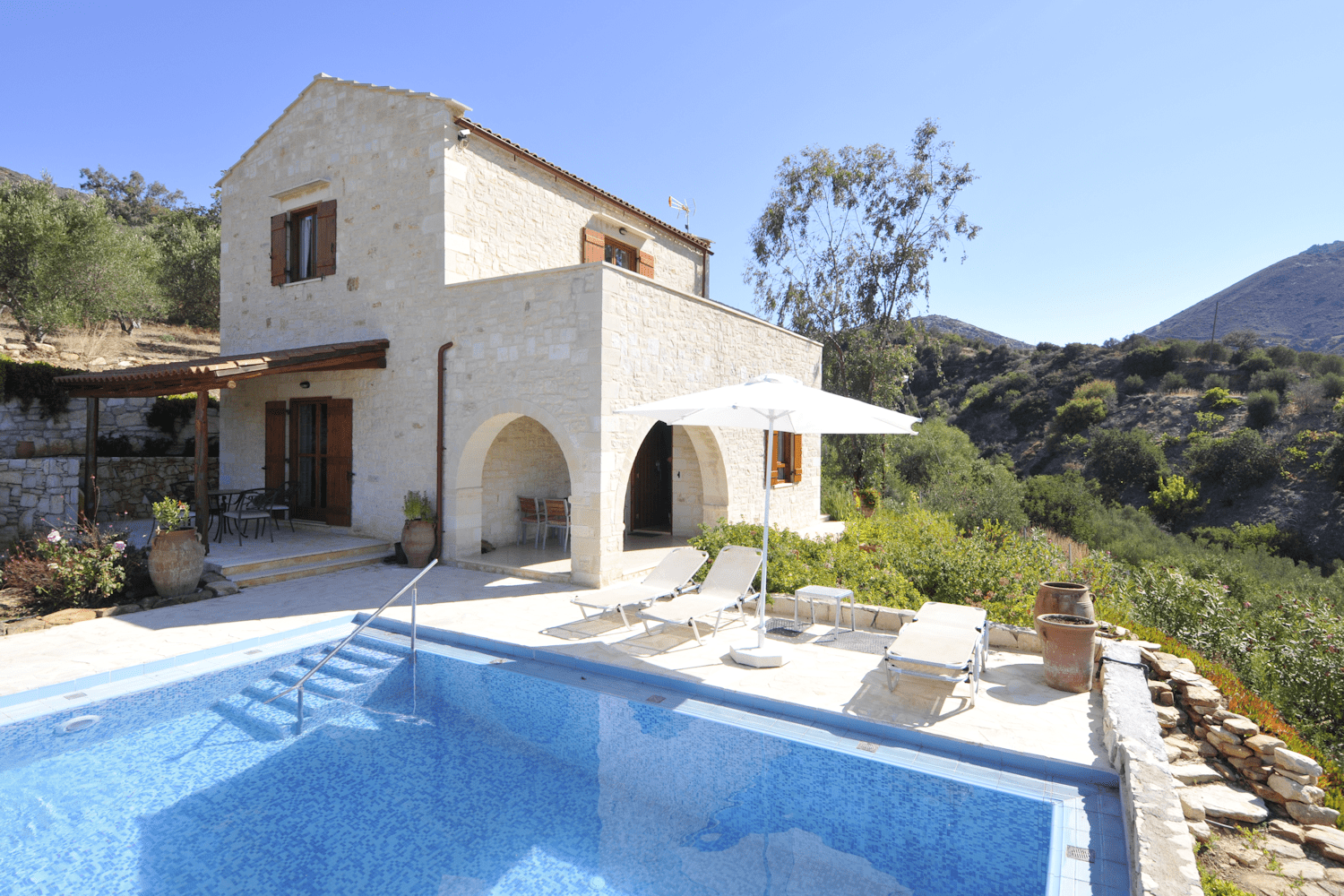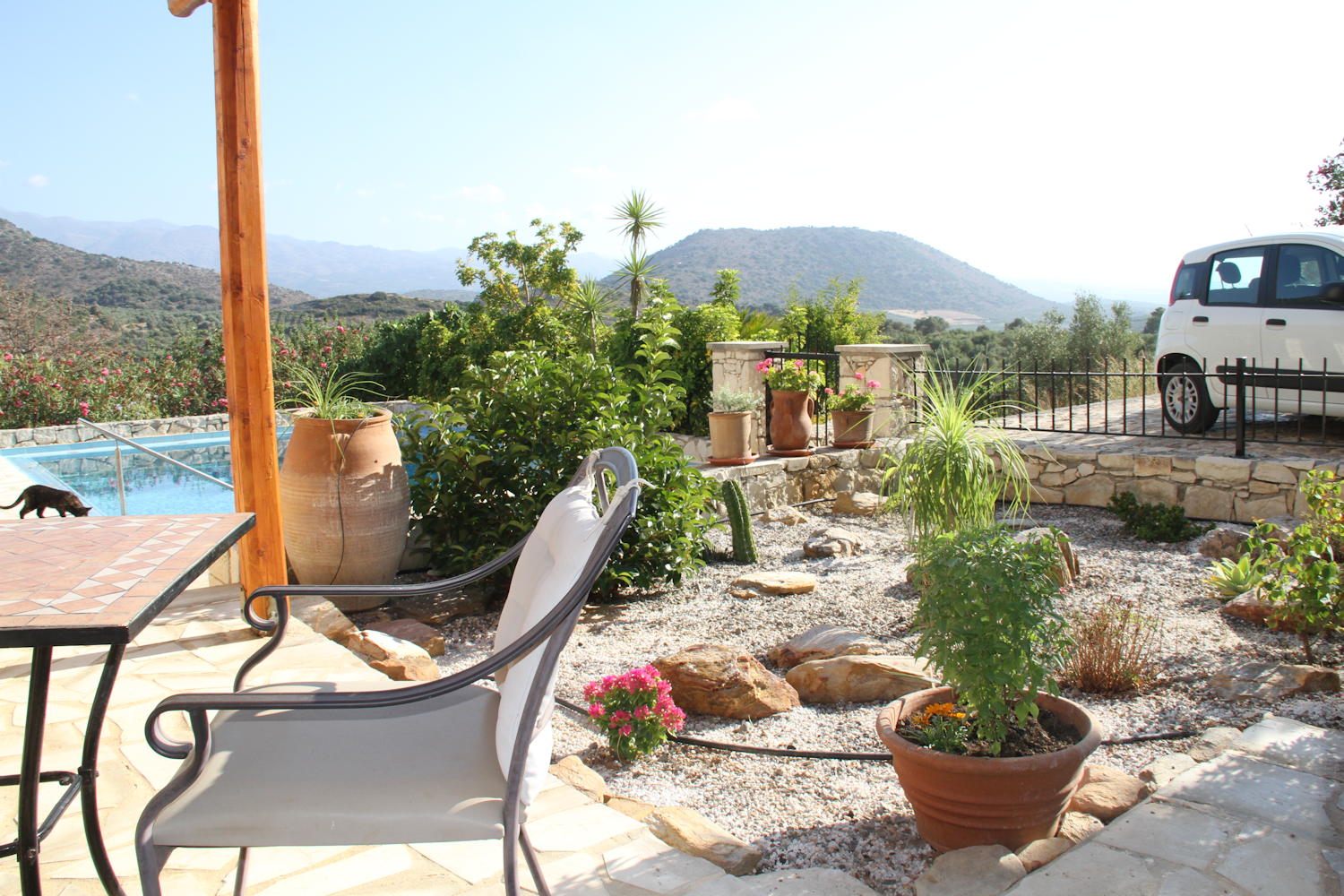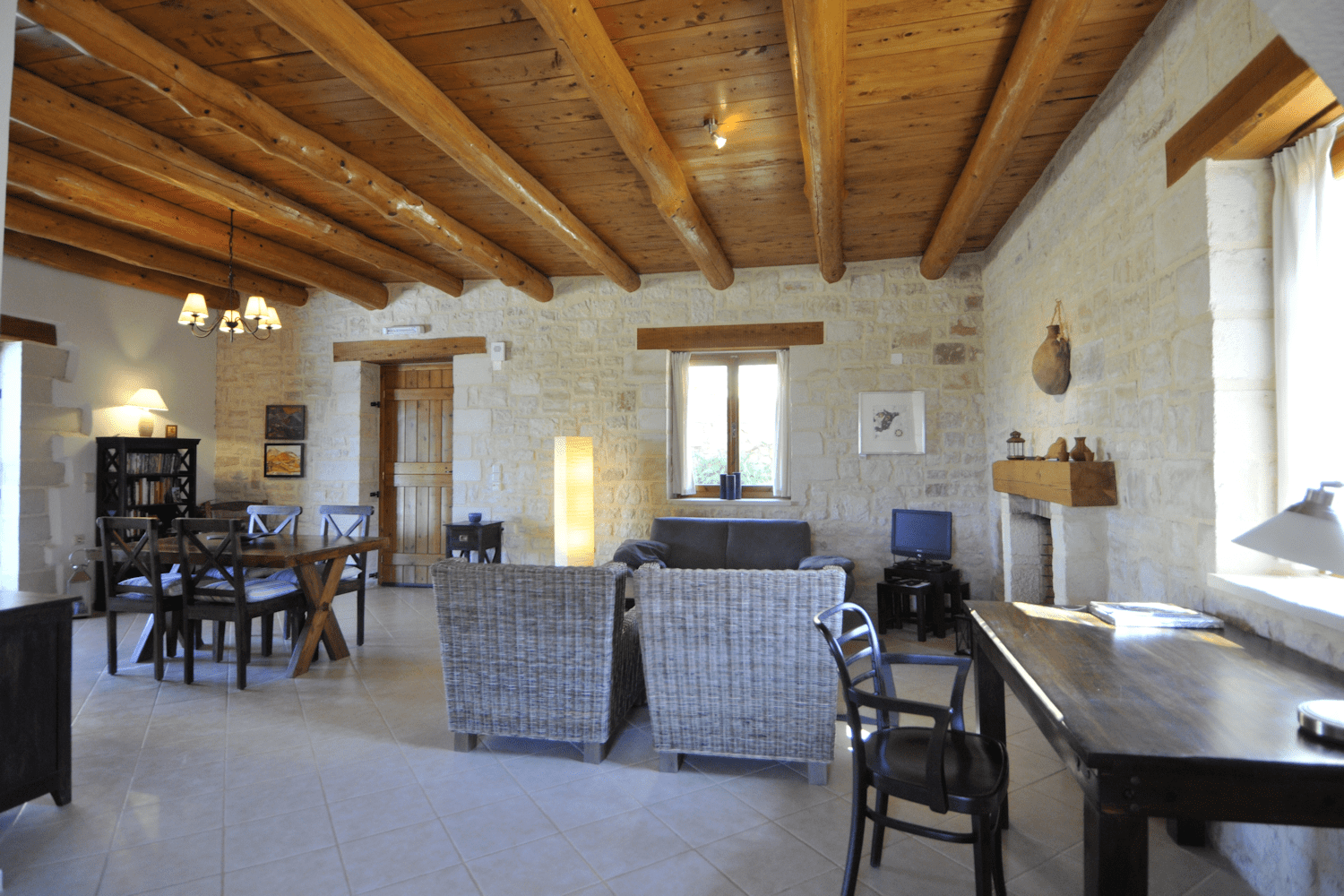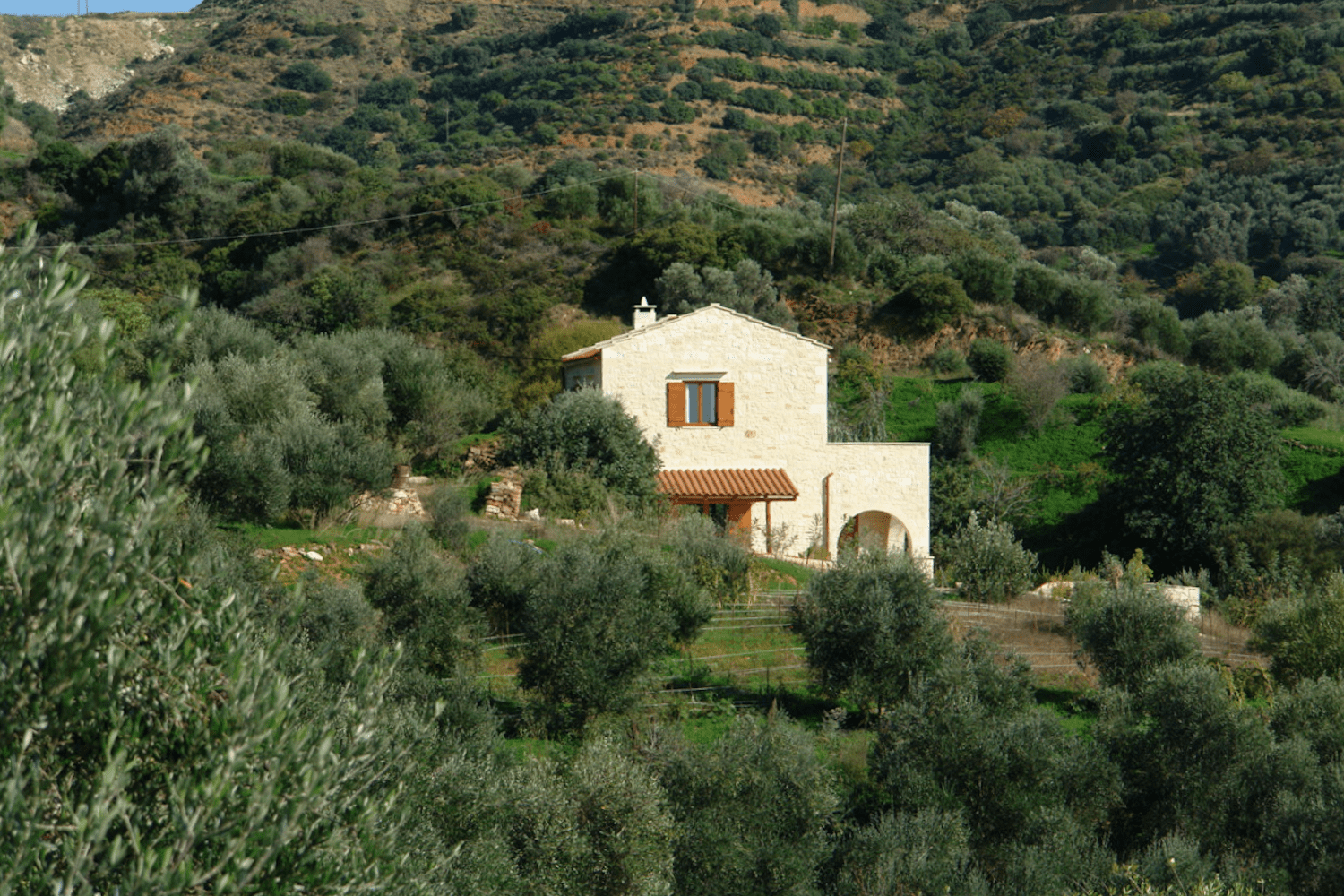 "Crete is a wonderful and dramatic island, a miniature continent with precipitous mountains, a hundred gorges, unique plants, extinct animals and lost civilizations, as well as the characteristic agricultural landscape of olive groves, vines and goats."
(Moody & Rackham: The making of the Cretan landscape)
Crete is the largest of the Greek islands and it is impossible in a few pages to give you more than a glimpse of all that it has to offer its' visitors.
The island is renowned for some of the finest beaches in the Mediterranean, the exquisite cuisine, the wild beauty of the mountains and its' thousands of years of culture and historical sights. But most of all probably for the hospitality and generosity of its' inhabitants.
We have gathered some general information about the nature, culture and history of Crete and described a few of the sights and activities that are relatively easy to reach by car from Villa Talea.
WOULD YOU LIKE TO RENT?
BOOK VILLA TALEA